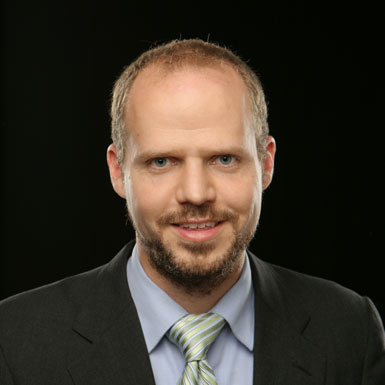 Nathan Crockett
Division of Ministries School of Religion at Bob Jones University, Greenville, SC
I'm a sinner saved by grace. I have a wonderful wife (Abigail), and God has blessed us with 3 amazing children–Shepherd, LilyAnne, and Christian. It's our privilege to interact with incredible college students at BJU and work with a great church (Morningside Baptist). I'm privileged to have opportunities to speak at churches, camps, Christian schools, and AACS leadership opportunities.
Mark Herbster
Dean of Maranatha Baptist Seminary and of the School of Bible and Church Ministries, Watertown, WI
Mark and his wife Amy were married in 1997 and have served the Lord in full-time itinerant ministry for sixteen years. As the leader of the Herbster Evangelistic Team, Mark has preached in camps, churches, and conferences, and served alongside pastors in churches all over the world.
David Huffstutler
Senior Pastor, First Baptist Church, Rockford, IL
David Huffstutler serves as the senior pastor of First Baptist Church in Rockford, IL. He holds a B.A. from Bob Jones University, an M.Div. from Detroit Baptist Theological Seminary and a Ph.D. in Applied Theology from Southeastern Baptist Theological Seminary in Wake Forest, NC. Prior to coming to Rockford, David served as an assistant pastor in Troy, MI. He and his wife Holly have four children.
TJ Klapperich
Senior Pastor, Calvary Baptist Church, Winter Garden, FL
Pastor T. J. Klapperich serves as our Senior Pastor. Born and raised near Detroit, MI, he came to know the Lord Jesus Christ as his Savior during his elementary school days. While in high school he responded to God's call to the Gospel ministry. Knowing a call to preach was also a call to prepare, he entered seminary and earned a B.A., M.Div. and Th.M. He served for 11 years as an assistant pastor before coming to Calvary. Pastor Klapperich became the third pastor of Calvary Baptist Church in 2006. His heartfelt burden for reaching people with the gospel and for overseas mission work is evident to all who meet him. He and his wife, Julie, have three boys who are all named after historic missionaries. In his free time he enjoys fitness activities, photography, and gardening.
Tim Potter
Senior Pastor, Grace Church Mentor, Mentor, OH
Pastor Tim has been at Grace Church since August of 1991. He ministered as the Associate/Youth Pastor for fourteen years. On January 1, 2006, Pastor Tim became Senior Pastor of Grace Church of Mentor. In a culture in which churches are trying to reach the lost by being culturally relevant, Pastor Tim believes that the clear teaching and application of the Word of God is the method in which the Holy Spirit cultivates change in His own children and draws the unbeliever to Himself.
Michael Riley
Senior Pastor, Calvary Baptist Church, Wakefield, MI
Michael Riley has been the pastor of Calvary Baptist Church since March of 2012. Before coming to Wakefield, he served at Central Baptist Theological Seminary of Minneapolis, Minnesota and International Baptist College of Chandler, Arizona. Pastor Riley received his undergraduate education in Bible from Bob Jones University, his Master of Divinity from Detroit Baptist Theological Seminary, and his Ph.D. in apologetics from Westminster Theological Seminary in Glenside, PA. Michael and his wife Alicia were married in June of 2009. Their daughter Katharine was born in January of 2011, their son Kirke was born December of 2012, and Christopher was born in October of 2014.